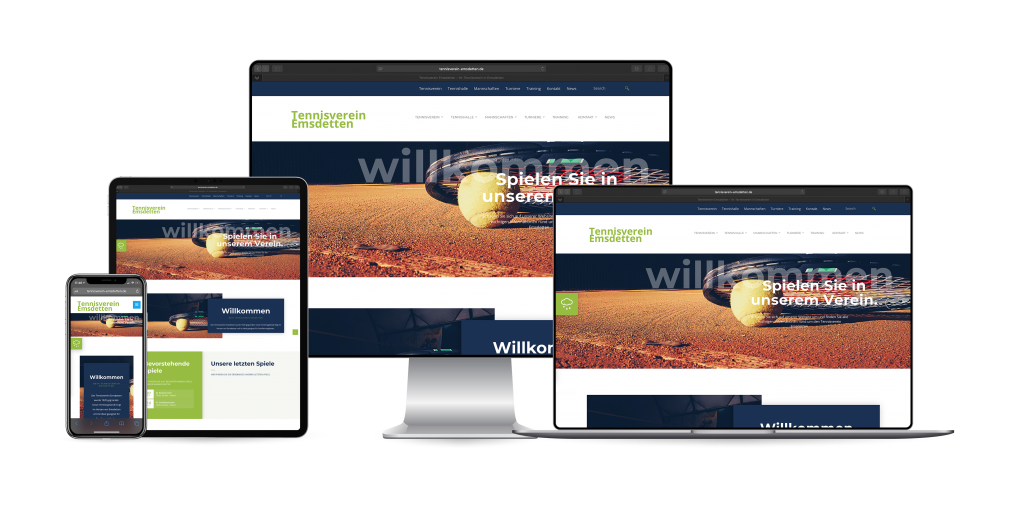 The Tennis Club Emsdetten is the core of the tennis sport in Emsdetten and has been one of the most active and member-strongest clubs for several decades Clubs of the city.
The scope of the project was to create a representative website that meets the current technical, visual and legal standards.
Furthermore, an online booking system should be installed. This online booking system was completely connected to the lighting control system of the tennis hall together with an electrician. This enabled an automation of the lighting system.
Meanwhile far more than 90% of all members use the new booking possibility.
I also conducted internal trainings at the tennis club and explained and teached the booking system as well as the CMS to necessary persons. 
Meanwhile the whole handling of the website and the online booking system is done by members of the club themselves.
Even for people without teir own Internet access, a solution was created on site. Together with the tennis club, a tablet was installed in the clubhouse. On this tablet only the booking of the tennis court is possible.