Furrycrafts is a print-on-demand start-up in the sector of personalized animal portraits. The main market are the United States. 
Together with one of the big print-on-demand suppliers we realized our Online Store. Each order will be automatically forwarded to our artist. All of our artists are working around the globe. From Japan to Germany or Pakistan. 
As soon as the personalized art is ready, we will automatically push it to the backend of our print-on-demand partner. So therewith we are running a fully automated eCom business. The whole accounting including the transfer to tax authority is handled by 2 different accounting tools which are connected to each other.  
Launched in November 2019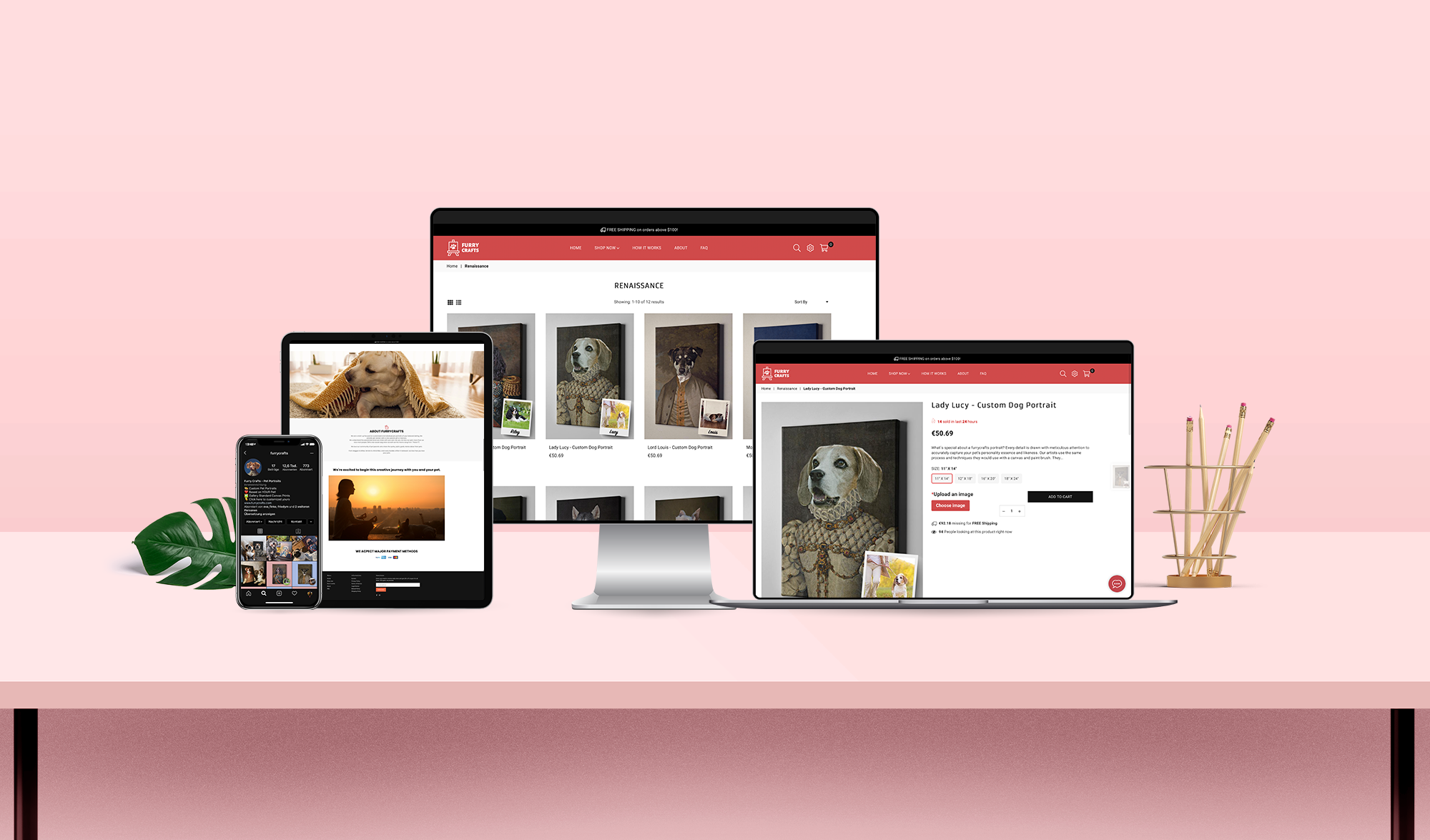 You can find plenty of happy furrycrafts customers within the United States. Our artist are able to turn every pet into an unique masterpiece. I really like the portrait of dog "Ruler". 
Our products are available in 4 different sizes (11″ x 14″, 12″ x 18″, 16″ x 20″, "18 x 24") and the price starts at $49,90. 
Thanks a lot to our furrycrafts community who shared the quirky, joyful, goofy sotries about their beloved pets. I am excited to see more of them.