Loewe develops, manufactures and sells a wide variety of electronic, electrical and mechanical products and systems, and specialises in the field of consumer and communication technology. The company was founded in Berlin in 1923 by brothers Siegmund and David L. Loewe. The company has its headquarters and production facilities in Kronach, Upper Franconia, Germany.
Today, the range has expanded to include televisions, audio products, multiroom systems, speakers and racks. Loewe is also represented internationally by sales partners and subsidiaries. These include subsidiaries in the Benelux countries, France, Italy, Switzerland and the UK. There are exclusive Loewe Galeries acting as flagship stores in many cities around the world, including Amsterdam, Copenhagen, Hong Kong, Amman, London, Madrid, Moscow, Paris, Rome and Vienna.
The place where my professional career began.
I started my professional career at Loewe in 2012 with training, studies and education. At this point I would like to thank directly all my colleagues who have paved my way at the beginning of my career. Below you can find an overview of some tasks during my 7 years at Loewe:
Some projects I am proud of
Amazon marketplace listing
Within this project I created the whole listing of Loewe products on Amazon marketplace in Germany without external help. The tasks therefore included the following: Amazon account setup, legal perspectives, contracts and negotiations, content creation, writing, logistics, PPC campaigns, inventory, customer support, SAP implementation, implementation in Loewe structure, process definition for eCom, reportings.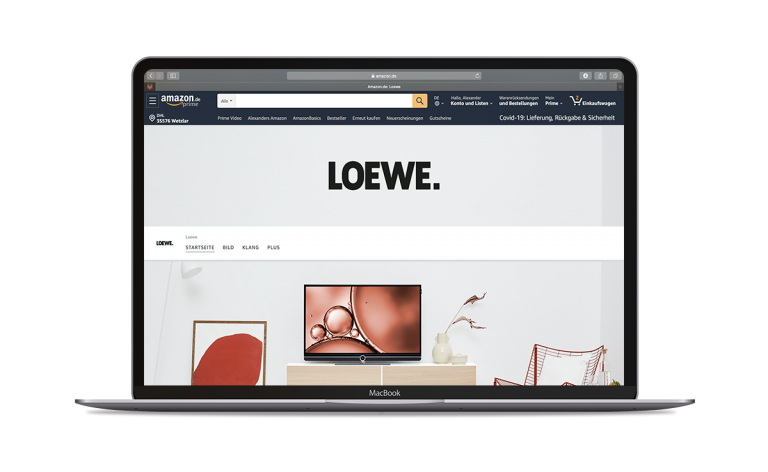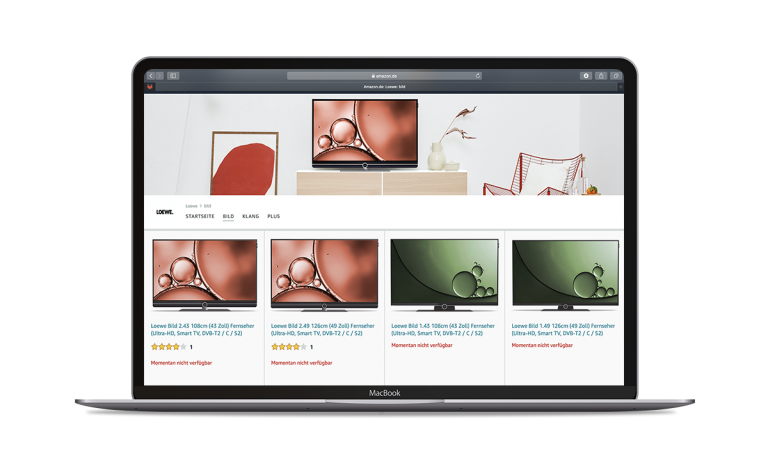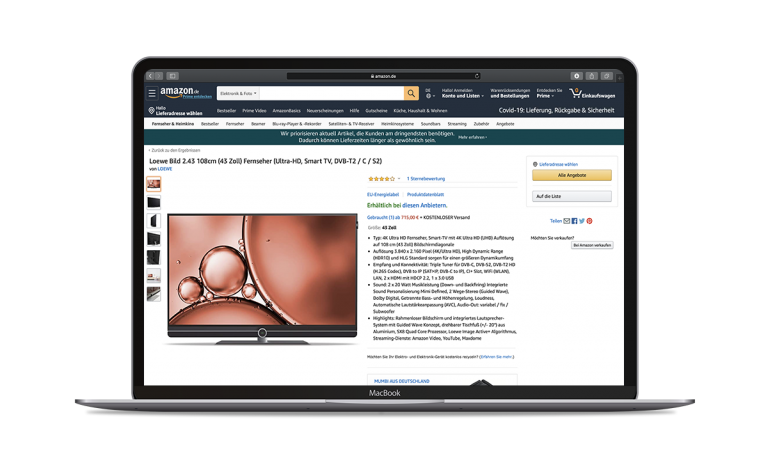 Within my time at Loewe I´ve worked on the creation of four online stores, which were based on the following systems: Magento, Pimcore, Shopware. At this point I would like to emphasize again that none of these projects was initiated by me.
In the last eCom project the international rollout was also started. So we launched a Loewe Online Store in Germany and Italy. However, it must be pointed out in all projects that we have always managed to create the connection between corporate website and online shop. This is the point where even today some major companies fail. Below you see some screenshots of all shop versions.
I started with Loewe being active on social media channels. Together with the social media team we achieved the growth up to 36.800 Facebook fans and up to 26.000 Instagram followers. Furthermore we achieved outstanding reaction times on facebook messages within 5 minutes. 
Based on a study project, I developed a chatbot for Loewe. This chatbot covered both product consulting (eCommerce focus) and customer support (customer service focus). After a few month of developing and defining all flows, we´ve launched the bot on our Facebook page within the messenger. The next step would have been the integration into the online blinds and the website. 
360° video - Loewe bild 7
Together with an excellent freelancer from Berlin, we´ve created a 360° video of the production from our Loewe bild 7 TV. The idea behind it was that visitors to the IFA Berlin trade fair could immerse themselves live in the production in Kronach. I got the inspiration for this on an event from the YouTube Space Berlin. An extremely exciting and unique project. I was fully responsible for all areas. The video was published and shown with specially designed Google Cardboards at the fair in Berlin.